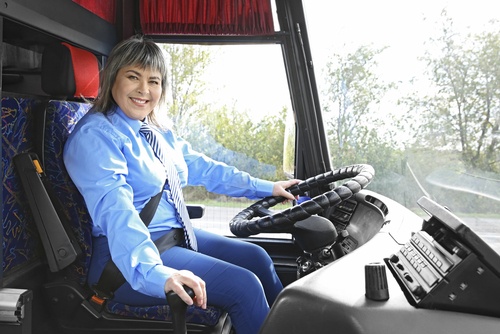 The U.S. Department of Transportation's (DOT) Federal Motor Carrier Safety Administration (FMCSA) announced a final rule in December establishing a national drug and alcohol clearinghouse for commercial truck and bus drivers. This new clearinghouse database will serve as a central repository for records of violations of FMCSA's drug and alcohol testing program by commercial driver's license (CDL) holders.
The system will be a new technological tool designed to make roads safer. Once the clearinghouse is established, motor carrier employers will be required to search the database for information concerning current or prospective employees who have unresolved violations of the federal drug and alcohol testing regulations prohibiting them from operating a commercial motor vehicle. It also requires employers, third-party administrators, and medical review officers to report drug and alcohol testing program violations about drivers who test positive for drugs or alcohol, refuse drug and alcohol testing, and undergo the return-to-duty drug and alcohol rehabilitation process.
In addition, motor carriers will be required to search the clearinghouse for current employees every year as well as during the pre-employment process for prospective employees to determine whether a driver violated drug or alcohol testing requirements with a different employer that might prohibit them from operating a CMV.
Federal safety regulations require employers to conduct pre-employment drug testing and random drug and alcohol testing. Motor carriers are prohibited from allowing employees to perform safety-sensitive functions, which include operating a CMV, if the employee tests positive on a DOT drug or alcohol test.
Have questions about the new rule? WSS are Houston's compliance experts. We help businesses in the Greater Houston Area and across the U.S. stay DOT-compliant with our customized drug- and alcohol-testing programs. If you need assistance ensuring that your business complies with the FMSCA's new clearinghouse for truck drivers and bus drivers, call us today for a free consultation on how we can meet your needs!