Everyday, we test people who think they may have COVID-19. Let's share our top tips. Keep this post handy in case you or someone you know begins to feel ill this season.
Check your symptoms
Firstly, we are in the middle of cold and flu season in Texas. In most of Texas, this is compounded by allergens such as pollen, cottonwood, and ragweed. This symptom checker from Houston Methodist can help you determine if you have a cold, allergies, or possibly COVID-19.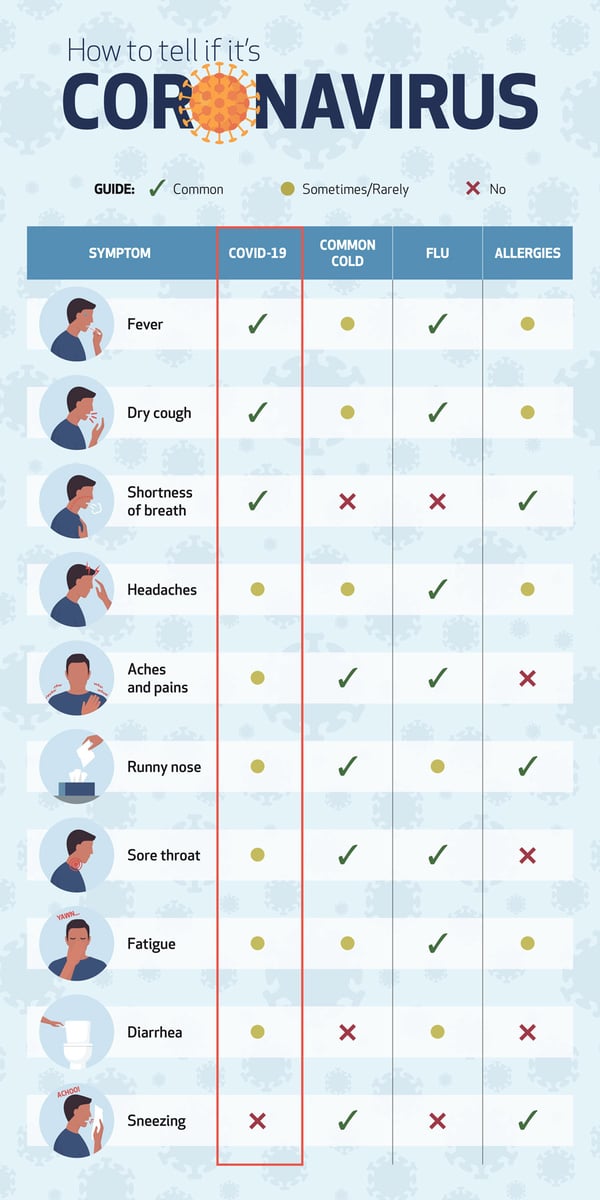 You've checked your symptoms and COVID-19 is still an option. Now what?
Get Screened for COVID-19
It's time to get checked. If you work for one of the businesses that calls WSS its TPA, call us and we'll do a test for you. But, BEWARE. Instant tests often throw a false positive. We use oral fluid tests, recommended as "highly accurate" by MD Anderson. If you receive a positive result on an instant from WSS, we'll then take a sample for a lab-based test. If you get a positive here, it's time to begin COVID-19 protocols.
Protect others
Stay home except to receive medical care
Separate yourself from other people

stay in your room
let friends and family know you have COVID-19
call work and let them know you have COVID-19

Watch for other symptoms: Seek medical care immediately if you experience any of these:

Trouble breathing
Persistent pain or pressure in the chest
New confusion
Inability to wake or stay awake
Bluish lips or face

Wear a mask when you are not alone (does not apply to children under two or those with breathing problems)
Cover coughs and sneezes
Avoid sharing personal items
Clean regularly
End quarantine safely
According to the CDC, you can be around others after:
10 days since symptoms first appeared

and
24 hours with no fever without the use of fever-reducing medications

and
Other symptoms of COVID-19 are improving*
*Loss of taste and smell may persist for weeks or months after recovery and need not delay the end of isolation​
Most people do not require testing to decide when they can be around others; however, if your healthcare provider recommends testing, they will let you know when you can resume being around others based on your test results.
For more information about your specific situation, please visit the CDC's website.
For all the updates on COVID-19 and the workplace, health and safety guidelines, and recent legislation, please visit our COVID-19 page.