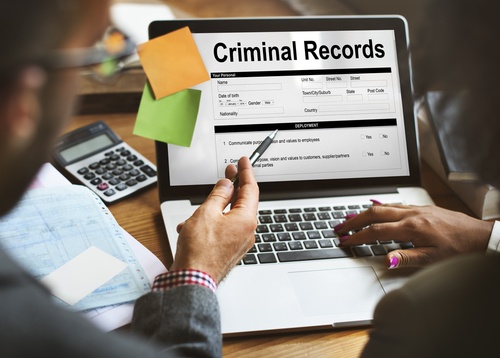 Have you heard of the Ban-the-Box movement? It's an initiative that swept through the U.S. in 2015 and 2016. It's been a hot-button issue among employers, civil rights groups, and government officials, and dozens of cities and states have passed laws "banning the box." Many employers in the Houston Area, however, remain confused on what banning the box really means. That's no surprise—it's a complicated subject. Fortunately, Workplace Safety Screenings is here to give you the facts you need!
WSS's background check service is in compliance with all Ban-the-Box ordinances across the country. If you have any questions about the laws in cities or states where you operate regarding hiring or background screenings, contact us directly. We'll help you learn everything you need to know.
What Does "Ban the Box" Mean?
You may have heard about states and cities across the country restricting employers from asking job candidates about criminal records. These ordinances are known as Ban the Box laws.
The "box" refers to the question on employment applications asking candidates to check a box if they have ever been convicted of a crime. Ban-the-box laws require employers to refrain from asking this question until after the applicant has been interviewed or a job offer has been extended.
Does Ban-the-Box Apply in Houston?
Not yet, but someday it may. There are currently 24 states in nearly every region of the country have ban-the-box policies on the books. The states include:
● California (2013, 2010)

● Colorado (2012)

● Connecticut (2010)

● Delaware (2014)

● Georgia (2015)

● Hawaii (1998)

● Illinois (2014, 2013)

● Louisiana (2016)

● Maryland (2013)

● Massachusetts (2010)

● Minnesota (2013, 2009)

● Missouri (2016)

● Nebraska (2014)

● New Jersey (2014)

● New Mexico (2010)

● New York (2015)

● Ohio (2015)

● Oklahoma (2016)

● Oregon (2015)

● Rhode Island (2013)

● Tennessee (2016)

● Vermont (2015, 2016)

● Virginia (2015)

● Wisconsin (2016)
Nine states now require the removal of conviction history questions on job applications specifically for private employers, which many proponents of the law see as a step in the direction toward fully embracing the law. Many cities have also adopted similar policies, which is why we stress the importance of familiarizing yourself with both state and local laws or contacting a professional regarding your application practices.
How Employers are Affected
Employers are often very concerned about how banning the box might affect safety and security in their workplaces. In some cases, banning the box may raise the stakes for potential legal complications, complicate the hiring process, and compromise safety and security.
While employers in places that banned the box can still conduct a background check, candidates will make it further into the application process than before. This is seen as positive to some, however. Proponents of the law pose that the policies allow those with criminal histories to get further into the process, which could allow employers to truly examine their questionable pasts and see beyond them.
Another challenge arises for employers when it comes to safety and security, particularly in retail settings. Many retailers who feel an obligation to their customers and current employers oppose the law, as their industry has very specific criminal records to look for.
From a due-diligence perspective, many employers also worry about state and federal laws interfering with the law. It is an employer's responsibility to maintain a safe workplace, and a lack of screening may hide potential risk factors. In some states, such as Virginia, employers can be liable for failing to conduct a reasonable background screening in cases of an employee injuring a coworker or customer.
Ultimately, it will still be up to employers to ensure they provide a safe working environment for employees. If a ban-the-box initiative passes in your area, be sure to conduct a thorough review of your application process.
Do you want to know more about how Workplace Safety Screenings' background checks can help reduce your liability and increase security and stability at your business? Do you have questions about ban-the-box initiatives in Houston? Call us anytime at (855) 974-4960 for a free consultation!